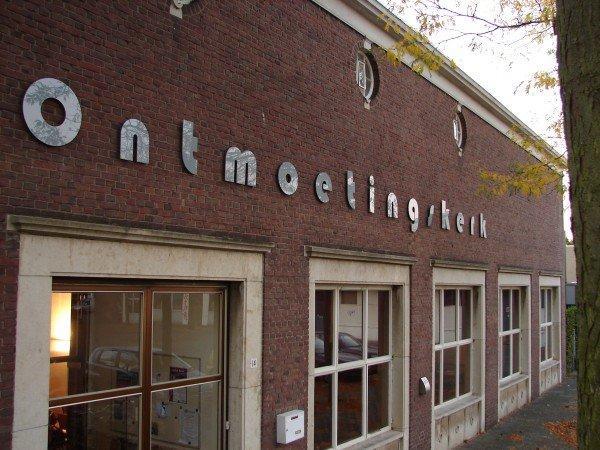 Who we are
The Ontmoetingskerk is a Dutch Protestant church (Ontmoeting means 'encounter' and kerk is 'church'). In church we hope to meet God and meet each other. We are characterised by a strong Biblical foundation and open for people from all backgrounds. We have about 200 members (age 0-87), a full-time pastor, Sunday services and prayer meetings / small groups during the week.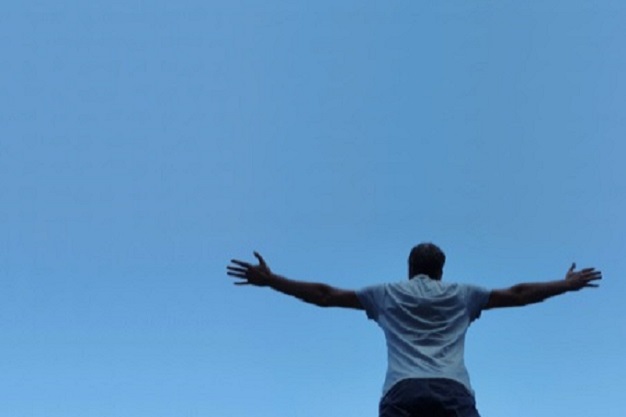 Mission
We belief in God who created everything, and who loves us with the greatest love.
We follow Jesus. Out of his greatest love, He saved us by his death and resurrection from the powers of evil, and He gives us strength and talents by the Holy Spirit.
We have a relationship with Him, with each other and with the world we live in. Helped by the Holy Spirit, we want to put the love we know from Jesus in the middle.
1
Read more about our mission
Our mission statement describes who we are, and what our objectives are. Our vision describes how we approach this mission.
We, the congregation of the Ontmoetingskerk, belief in one God who created us and everything else, and who loves us with the greatest love. We believe that we have a relationship with Him, and that we are guided through this relationship. Based on this relationship, we also feel connected to each other. Jesus is in the middle; He is our Lord and saviour, He builds our church. He is the light of the world. We draw the attention of the people around us to this love of God. Thus, we send a distinctive message to (the greater) Tilburg to make the Kingdom of God more visible. We want to reach out to the other with the story of this love, and to build up the other with this love. We show hospitality to everyone, because everyone is in the need of security and love. The Ontmoetingskerk is a place to discover God and yourself. There is room for doubts and there is room to make mistakes. 
The Ontmoetingskerk is vivid and vibrant in Tilburg. We ask God to lead us, and to show us how we can serve in this local environment. Because we believe that God and His loving grace makes a difference for everybody.
For this reason I kneel before the Father, from whom every family in heaven and on earth derives its name. I pray that out of his glorious riches he may strengthen you with power through his Spirit in your inner being, so that Christ may dwell in your hearts through faith. And I pray that you, being rooted and established in love.
(Ephesians 3.14-17).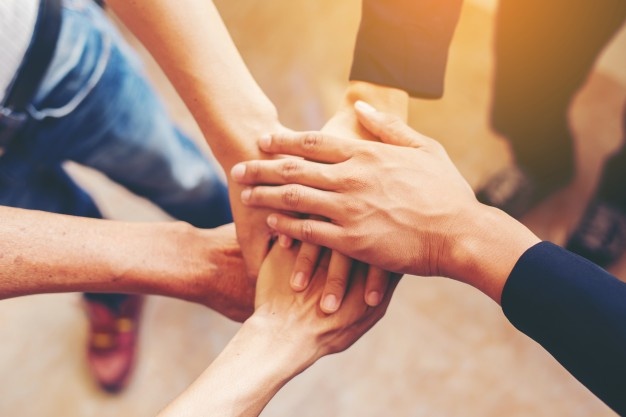 Vision
We pray regularly for God's leading (by following Jesus by His Spirit), including how we should act as a church.
We created several small groups where people meet each other, share their lives and discover God's love.
Plenary gatherings (church services) are on Sundays. Here, the groups meet each other.
We strive to dedicate our talents towards the flourishing of our city.
1
Read more about our vision
Our mission statement describes who we are, and what our objectives are. Our vision describes how we approach this mission.
The first and most important thing is that we let ourselves be led by God. Above all, we devote our prayers to our concerns, challenges, opportunities, and plans to God, and open ourselves to new insights that He gives us directly or indirectly.
It requires genuine attention to each other to experience, share and bring forward God's love. "Each other" means both the people who are already part of our congregation, and those people that are not (yet) part of our church. Genuine attention, sharing our lives, knowing each other and recognizing each other's needs requires small groups with a limited number of members. Such cell groups ('Ontmoetingskernen') may develop spontaneously, but we wish to support the leaders of such groups. Cell groups may gather either at the homes of their members, or at local community centers.
Such cell groups can really make a difference at a local level, oriented towards people who are not yet part of our church. This difference can be either practical or spiritual, but we can even make a difference by showing how we interact with each other. The cell groups are not solely intended to build up our faith (for example, by Bible study), but even more to share our daily lives, to get to know each other, and to serve each other where needed.
The cell groups have a local nature, but are not islands. The cell groups are spiritually connected through Jesus, and practically supported by the Ontmoetingskerk. This connection manifests itself by the weekly gatherings on Sundays at a central place. This regular time and place facilitates our own planning, but it also makes it possible for interested people to find our church. Thus, the cell groups point to the love of God, and to the existence of larger communities like the Ontmoetingskerk.
During the weekly services, we share the things that we encounter in our lives. We pray together (either by singing, by speaking, or silently), we share events and experiences from the cell groups (either individually or as a group, both successes and concerns), and we have Bible study, to get to know God more and more.
Sharing our faith – both in cell groups as in the church- is the distinctive feature compared to other social networks. Because we believe that love is the fruit of our faith, and we can share the meaning of our faith with words, discussions and prayers.
The gatherings in church and cell groups do not have a prescribed format. Gatherings may either be calming or exciting. They may focus on theory, or evoke emotions. They may have a strong liturgical form, or aim at interpersonal connection. As mentioned above, we want to depend on the guidance by God and His Spirit. He will provide what is necessary on that moment.
This does not mean that we avoid any planning or preparation. But we pray that God will open our eyes to see His way, and we ask a blessing for our plans. It may also mean that different formats or activities are planned at the same moment, in order to serve different needs. We evaluate regularly (as cell groups and as the Ontmoetingskerk) whether certain formats still fit to their objectives.
The organizing body of our church has the objective to facilitate and encourage the cell groups, either from a practical perspective, or by way of coaching. Secondly, it directs the weekly services (at least once a week, but more often if needed).
Working from the cell groups and the church, we always seek how we can keep in touch with the (greater) city of Tilburg. Activities for this purpose may be diverse. Again, we pray for these activities and put our trust in God. This relationship with society is not a goal in itself, but a means of introducing others to God's love. We believe that God is in our midst wherever we gather: in prayer, in church services, on the street, on the internet, in people's homes and in the most unexpected places.
This social involvement requires connection with the people of Tilburg, with community centers, the municipal government, cultural institutions and care providers, with the emphasis on the meaning of connection. As soon as we see who our neighbors are, we can "be there" for them. Any "doing" will follow from that.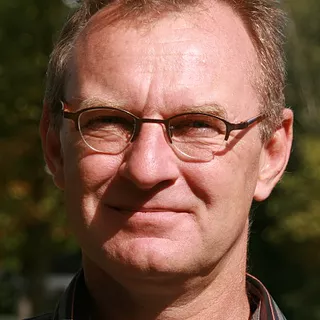 Mijn naam is Elso Venema (geb. 1962). Sinds januari 2007 ben ik voorganger van de Ontmoetingskerk Tilburg. Ik ben getrouwd met Gerry Haveman, en we hebben drie zonen: Liberio, Toni en Filipe.
Iedereen hoort erbij
Ik heb het voorrecht om te mogen dienen in deze mooie gemeente. Er zijn veel en verschillende mensen, met allerlei talenten en zwakheden. Ik zie dat we elkaar aanvullen en meehelpen en dat iedereen z'n eigen plek inneemt. Ik waardeer dat er een stabiele, prettige en informele sfeer is.
Jezus staat centraal
Hoe langer ik meeloop, hoe meer ik gefascineerd raak door het evangelie. Ik vind het ongelofelijk mooi om Jezus beter te leren kennen. Het mooiste vind ik dat er vergeving is en dat God, door zijn Geest, ook mij tot een nieuw mens maakt.
Christen zijn: midden in de maatschappij
Voor mij is de belangrijkste manier om iets voor de samenleving te betekenen christen zijn op je eigen plek.
Phone
For questions about the Alpha Course, bible studies, church service or other religious questions.
Elso: mobile phone 06 - 47 16 50 50 or mail to elsovenema@ziggo.nl
Secretary of the church council
Sending correspondence to the church council can be sent to secretariaat or to this address: Ontmoetingskerk Tilburg, Postbus 1300, 5004 BH Tilburg, Netherlands.